Sarah Ghiorse
Executive Director

Sarah has twenty years of experience working for social and gender justice in the non-profit and philanthropic sectors. She is committed to working for gender equity in New Mexico, and believes that the power of community is what generates lasting structural and systemic change. She holds an MA in Social and Cultural Anthropology from the California Institute of Integral Studies in San Francisco, and BA in Women's Studies from University of California, Santa Cruz.
505.750.1732   sarah@newmexicowomen.org
Fatima van Hattum
Program Director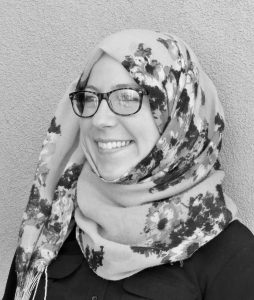 Fatima was born in Española and raised in Abiquiu, New Mexico. She has an MSc in Globalization and Development from University of London's School of Oriental and African Studies. She has a background in international development, food justice, and gender and labor rights. She loves collaborating with communities across the state and is committed to working towards gender and social justice in New Mexico. Fatima is a PhD student at University of New Mexico's Educational Thought and Sociocultural Studies program.
505.750.1732   fatima@newmexicowomen.org